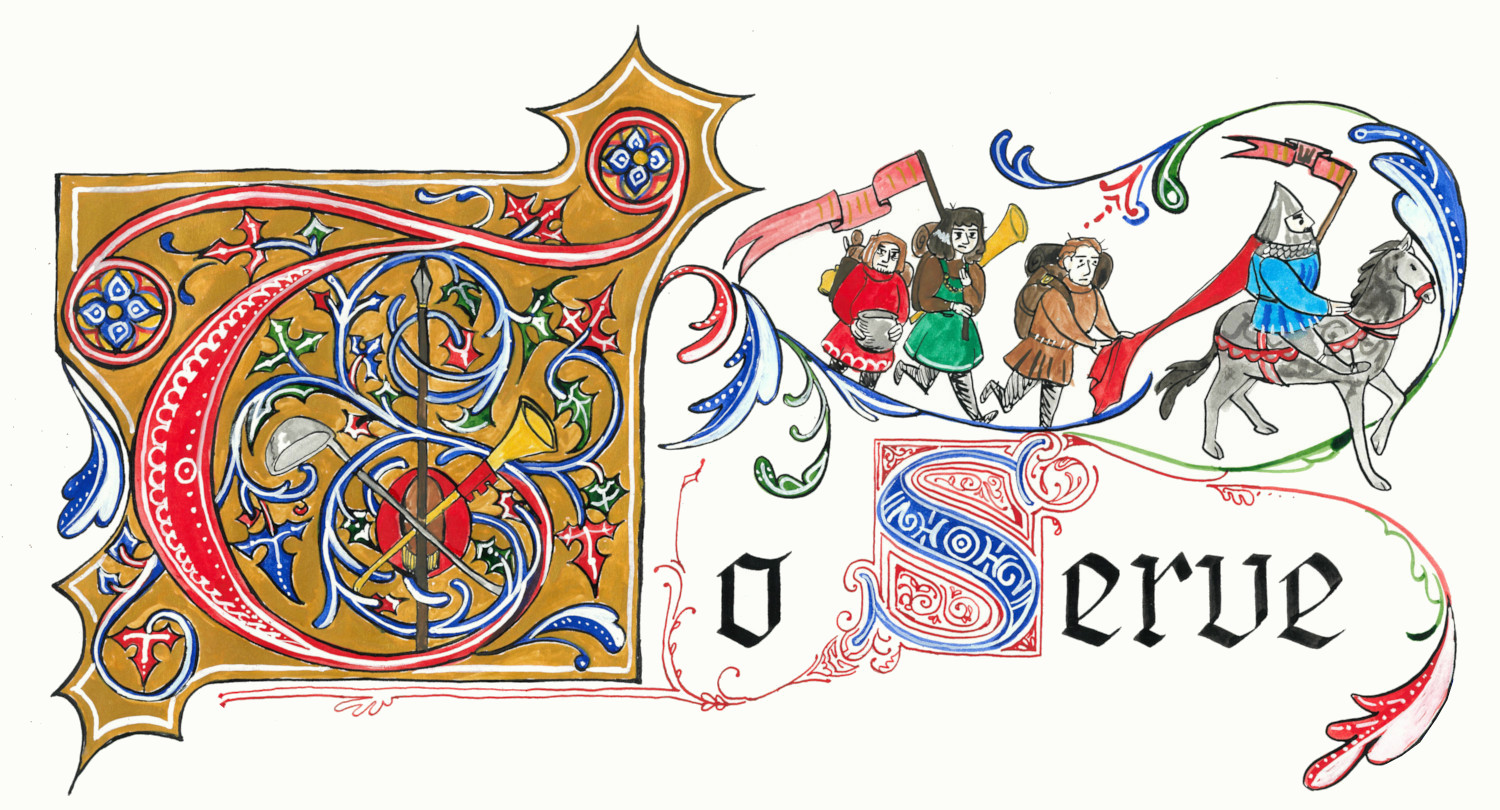 To Serve
Author's note: the fifth in an ongoing series of Tumblr-inspired RPGs, following Olaf Hits the Dragon with His Sword, Radical Catgirl Anarchy, Jellyfish Felonies and Sinister Hovering Orb. This one sprang from a challenge to write a game where the GM is the player character and the players take on the roles of NPCs; while it didn't end up being exactly that, there's definitely something interesting going on with the player/GM power dynamic here!

To Serve is game of credit where no credit is due, and vice versa. One player will take on the role of a questing Knight, and the other 2–4 players will assume the roles of the various Servants who make up the Knight's retinue.
Throughout your travels, many challenges will be overcome through the Servants' careful preparation and occasional direct interference, and the Knight will – of course – receive all the accolades.
Credits
Written and edited by David J Prokopetz.
Title card by Mia Cong.

Illustrations by Kaki.
Examples of play by manicInsomniac.

Special thanks to sadoeuphemist for assistance in working out the final Skill list.
License
The text of To Serve is licensed under CC BY 4.0


Download
Click download now to get access to the following files:
to-serve-1.2-printer-friendly.pdf
3 MB