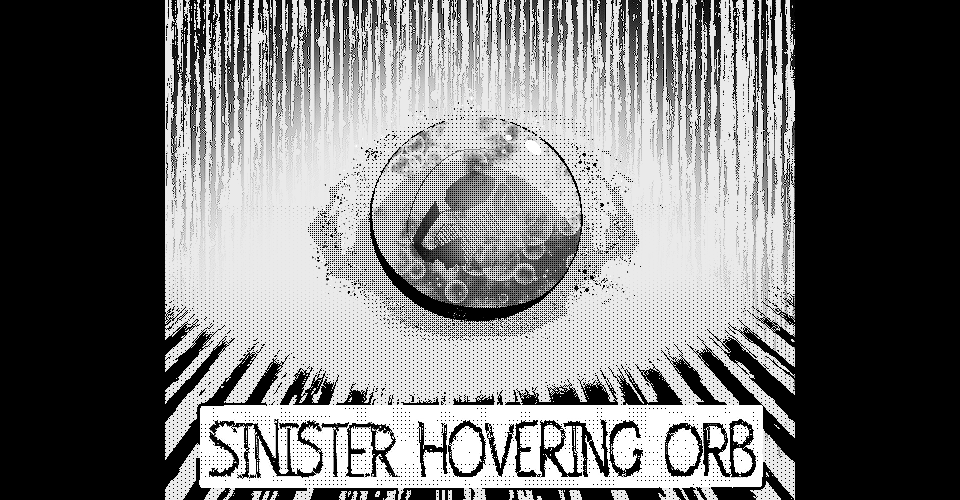 Sinister Hovering Orb
Author's note: the fourth in an ongoing series of tabletop RPGs inspired by Tumblr posts, following on Olaf Hits the Dragon with His Sword, Radical Catgirl Anarchy and Jellyfish Felonies. The impetus behind this one was the idea of a game based on Apocalypse Engine style "moves" whose player characters never move.

Sinister Hovering Orb is a tabletop microgame for zero or more players. An inscrutable artifact has come – from the stars? from the ancient past? from another dimension? – to work its terrible purpose upon the Earth. That artifact... is you!
Credits
Written and edited by David J Prokopetz.
Illustration by Kaki.
Special thanks to computationalcalculator, paradoxius and steveneiman for beta reading and feedback.
Hacks
Sessile Heinous Objects by ruinousnostalgia – Expanded playbooks for cursed artifacts, haunted dolls, and other non-orbous entities.

License
Sinister Hovering Orb is licensed under CC BY 4.0


Download
Click download now to get access to the following files:
sinister-hovering-orb-1.0.pdf
207 kB
sinister-hovering-orb-1.0.epub
704 kB
sinister-hovering-orb-1.0.zip
702 kB